Working with a Mortgage Broker and Getting Approved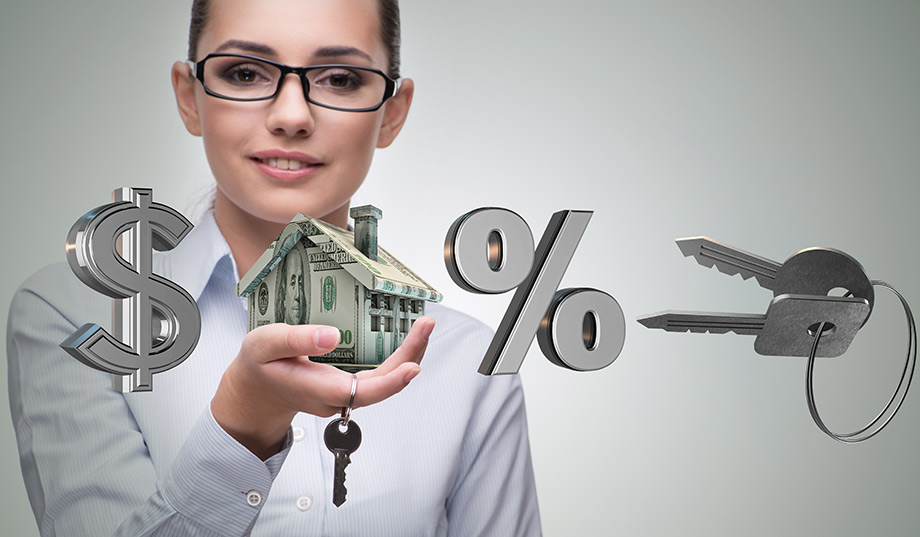 When the time comes that you consider financing a home, you'll want to know your options and get familiar with the fundamentals of acquiring a mortgage.  Being pre-approved for a loan makes shopping for a home much easier as sellers will be more likely to take your offers seriously. There are several ways to obtain a mortgage loan.  You can go directly to the bank or credit union, use an online lender or mortgage company, or you can find a mortgage broker to do it all for you. As a broker, Fourpath Mortgage is committed to get you pre-approved within 24 hours so you can start shopping.
Mortgage brokers use their unique network of lenders to shop around the best loan products for you.  They gather all of your documentation and work on your behalf through closing. Working with a mortgage broker makes the process much simpler, especially if you face challenges with your income, credit history, or other qualifying factors.
Pros of working with a mortgage broker:
In charge of managing the whole process from start to finish.
Not limited to geographic location – access to national lenders.
May be able to waive fees because of lender relationships.
Faster application and closing times.
An excellent mortgage broker will act as your advocate and guide you through the whole mortgage process.  A quality broker will be thorough with the entire rate-shopping and loan application process.
Choose someone who is knowledgeable and interested in giving you the best guidance on being approved for your home loan.  Your broker should guide you through the necessary steps that will prepare you to qualify for a mortgage.
There are four major points any home buyer must know to prepare for mortgage financing:
Get familiar with your credit score.  There's now easy ways to electronically monitor your credit report.  There are websites that even have the feature of alerting you if there is suspicious activity with your identity.  Identity theft is a real problem of which we must be aware. Lenders consider credit scores as part of their qualifiers.  Don't be discouraged if you have a poor credit score. At Fourpath Mortgage, we know we will find a loan for which you will certainly qualify.  It's important for you to foster good credit habits, however. Making payments on time and lowering debts will help you stay in good financial standing.
Grow cash savings.  Buying a home comes with possible unexpected expenses.  Your mortgage broker should provide you with a detailed list of the expected costs at closing.  Moving into a new home, especially an older one, can create additional expenses that require cash.  You'll want to be prepared for any obstacle that can prevent you from smoothly moving into and enjoying your new home. Showing savings to lenders also expands the variety of loan programs for which you may qualify.  The great thing is that your loan amount can certainly finance the property 100% and even include closing costs.  Although saving for a down payment is not necessary, you may want to consider putting money down on your home purchase to improve the loan options and terms.  Having savings is a great addition to your financial strengths.
Keep consistent employment history.  The last thing you want is to approach the closing date on your new home and not be able to close because you changed your job.  Maintaining consistent employment throughout the home buying process is crucial. Any changes to your employment or income status can cause a delay on your purchase. Lenders have to verify employment and income information before closing on your home loan.  It is important to avoid this situation and the risk of losing out on a great deal.
Eliminate and avoid debt.  Before approving a mortgage, lenders evaluate your debt-to-income ratio.  Your monthly expenses, including the mortgage payment, should not exceed 36% of your gross monthly income.  If you have credit cards or other lines of credit, paying them down will improve your debt-to-income ratio, and thus your chances to qualify for a mortgage.  It can even get you a better interest rate.  Before closing on your new home, avoid making big purchases or applying for loans or lines of credit.  Also, do not co-sign loans for anyone.
FourPath Mortgage is dedicated to helping people find the ideal home loan.  We enjoy seeing clients create a strong financial building block with a piece of real estate purchased.  Our priority is to help you make informed decisions and do the best we can to give you an enjoyable home buying experience.
Ask yourself, are you prepared to be pre-approved for a mortgage?  If so, what steps have you taken?