When to Choose a Jumbo Loan to Buy a Home in Florida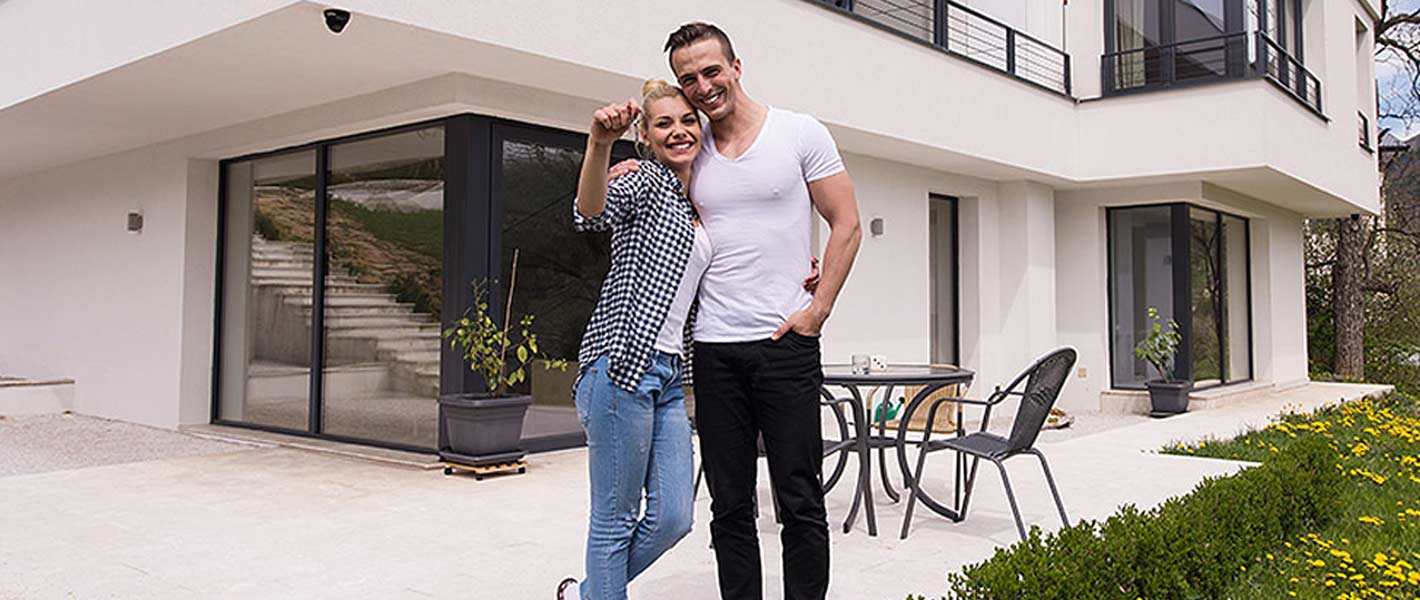 Choosing a Jumbo loan program in Florida to buy your home can be ideal if you want to live in an area with high housing costs or want a luxury home.  When you finance an expensive home, Jumbo mortgage loans enable you to borrow a higher loan amount compared to conventional or government programs.
However, this does not mean it was created to let you borrow more than you can afford.  Jumbo loans were designed for financially-secure borrowers who want to buy a home that is more expensive than average.
Understanding Jumbo Loans in Florida
A Florida Jumbo loan is one that is above the "conforming" loan limit for a specified county.  The loan earned the name "Jumbo" because it is too big to be sold to Fannie Mae or Freddie Mac.  These are two government-sponsored enterprises (GSEs) that buy home loans from lenders and sell them to investors.
Federal housing agencies limit the size of the mortgage loans that can be sold to these two GSEs.  This distinction is what separates "conforming" loans from Jumbo "non-conforming" loans.
Technically, there is no Jumbo loan limit in Florida.  There's a conforming limit for conventional home loans in the state of Florida, which varies by county.  However, there is no industry standard limits for the loan amount of a Jumbo mortgage.
Questions Often Asked About Jumbo Loans
One of our licensed mortgage specialists will review these answers with you to determine if a Jumbo loan is appropriate for you:
What credit score do I need to qualify for a Jumbo loan?
Jumbo loans usually require excellent credit scores, ideally 700 or higher.  Sound credit history is also helpful. Showing low or zero balances on credit cards and making timely payments makes you a stronger borrower.  Some lenders are flexible. This is why it's important to speak to a mortgage broker who has access to various programs and knows how to search well.
What is a "non-conforming" loan?
A conforming loan meets the requirements set by the Federal Housing Finance Agency (FHFA).  It is a non-government loan backed by Fannie Mae and Freddie Mac. Jumbo loans are considered "non-conforming" because the loan limit is higher than the county loan limits set by the FHFA.
What is the loan limit for my county?
In 2019, most counties in the U.S. had a maximum loan limit set at $484,350.  You must check the FHFA map to see the loan limit in your local real estate market.  In 2020, we'll inform you of the most up-to-date data by county when you are ready to start the process.
How large of a down payment do I need to contribute?
A significant down payment is not necessary.  Some Jumbo loan programs even have down payment requirements as low as five or 10 percent.  It all depends on the individual loan program requirements, which are not the same across the board.  Plus, some lenders make exceptions.
What property types are eligible for Jumbo loans?
Jumbo loans are available for all types of homes.  These include single-family homes, 2-4 unit properties, condos, and planned unit developments (PUDs).
Is PMI (private mortgage insurance) required for a Jumbo loan?
Typically, PMI is required when the down payment is less than 20 percent.  Not all loan programs are created equal, this can vary according to the lender.  Your loan officer will confirm the specific program requirements for the loans suggested to you.
Do Jumbo loans have higher rates compared to conforming loans?
Although the loan amount is higher, borrowers that use Jumbo loans usually have excellent creditworthiness.  All mortgage loan programs are very unique, which makes it hard to speculate how rates will compare.
What documents are required?
Qualifying for a Jumbo loan is typically more challenging than qualifying for a conforming loan.  The underwriter will examine the borrower in closer detail. Besides the typical documentation, other items might be required to further examine qualifying factors such as tax returns and assets.  We'll let you know exactly what to provide as we present your application.
How Can I be Certain that a Jumbo Loan is Right for Me?
Jumbo loans are ideal for high-priced properties.  You'll have to be a strong borrower to qualify and have plenty of cash on hand to cover the down payment, closing costs, high monthly payments, and other monthly expenses.
Today, Jumbo mortgage rates are at historic lows and vary widely from lender to lender.  We will find unique loan products and give you access to specialty Jumbo lenders to find the mortgage that is ideal for you.
Jumbo loans come in a variety of terms and we are able to negotiate what makes the most sense for your financial wellbeing.  Certainly, this is a great option to consider, but if it's a difficult one for you, there are other creative ways to finance an expensive property.
We will review all the opportunities available and help you make the best decision.
Call us at 954-507-7553 to schedule a free consultation and see if you're a good candidate for a Jumbo home loan in Florida.
Please fill out the short contact form below to start your purchase with a Jumbo loan.